Last weekend was a busy one. Friday I presented a project on mind map annotated bibliographies at the Humanities Unbound works-in-progress graduate student conference at ODU and Saturday I presented a paper on interaction patterns of professional tutors in the writing center at the Mid-Atlantic Writing Center Association conference. The day at the humanities unbound conference started with a workshop/discussion of the use of twitter as a professional networking tool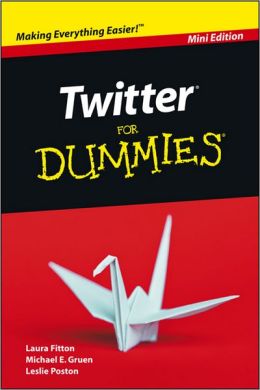 led by Dr. Daniel Richards and Dr. Kyle Stedman. This was such a helpful workshop for me. I signed up for a twitter account this January, mostly because I was taking a graduate seminar on social media this spring and felt like it was something I should do. Prior to the HU conference, I had exactly 6 tweets. To be honest, I was a little bewildered by how to use Twitter, and part of that came from a difficulty in conceptualizing a different function for it besides Facebook. So when Dr. Stedman talked about tweeting at conferences, and this being an "in" so to speak not only with using the site, but also for connecting with people in your field, it was like a light bulb went off. Part of the reason for my limited tweets in the past came from not really feeling like I had a good reason to post (I'm not really a frequent Facebook poster). Also without seeing a differentiation between Facebook and Twitter, my tweets just looked like things I might post on Facebook–which felt pretty redundant. But the notion of using Twitter as a professional network while using Facebook as a personal network really appealed to me. That also helped frame for me what my Twitter profile needed to be. My current profile picture wasn't even of my face (and Dr. Stedman made the astute point that having an actual picture of yourself as your profile picture allows people to recognize you when they meet you in real life) and my banner was just a picture of macaroni-and-cheese. I would need to make some changes if this was to be a way to professionally connect (though I did decide to leave in information about my love of mac & cheese in my bio).
So, inspired by this new knowledge of how to use Twitter, I decided to give Twitter another chance. I decided I would try to tweet the conferences I attended this weekend. On Friday I have to admit I only had limited success. I managed to compose 2 tweets that day and respond to one. However, considering 3 tweets was 50% of my previous number of tweets over the course of 3 months, I decided not to beat myself up over it. One of the challenges I found was that I didn't have a laptop out to use. I have Twitter on my phone, but to be honest I feel weird about being on my phone during presentations, even when it is being explicitly encouraged like it was at this conference. If I was on a laptop taking notes, getting on Twitter and tweeting about presentations would seem less conspicuous.
At MAWCA, I did better, tweeting much more often, though I did experience one of the challenges we discussed at the workshop–what if those around don't seem to be embracing Twitter? The night before the conference I diligently looked for the conference hash tag–there didn't seem to be one promoted on the conference website. However, after some digging I saw someone use #MAWCA15 and I latched on. I tried to post after each presentation I attended and I even tweeted at someone whose poster I really enjoyed. Not many seemed to be on tweeting the conference like I was, however, so it really didn't facilitate too much networking this time, but I can see how this can be helpful for me in the future.
For now, I don't anticipate tweeting that often, but I am going to try and make it a practice to always use twitter at conferences. And I'm excited to finally feel like I've got at least a small handle on this twitter thing. You can follow me @kafahle