In aligning myself within the writing center field, I find that I am highly influenced by foundational texts and scholars in the field. In thinking about the overall mission of a writing center, I agree with North's (1984) assertion in "Idea" that
"Our job is to produce better writers, not better writing. Any given project-a class assignment, a law school application letter, an encyclopedia entry, a dissertation proposal-is for the writer the prime, often the exclusive concern. That particular text, its success or failure, is what brings them to talk to us in the first place. In the center, though, we look beyond or through that particular project, that particular text, and see it as an occasion for addressing our primary concern, the process by which it is produced" (p. 438).
However, engaged in the everyday practice of writing centers, I also recognize that this tension between the writing center's goals and the tutee's goals can be problematic.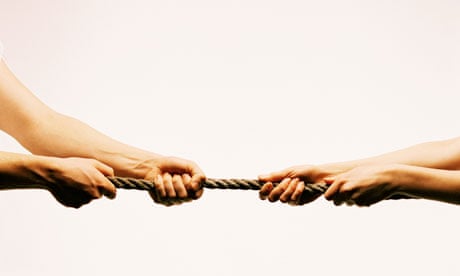 In every tutor-tutee conversation a negotiation between these goals must take place. For instance, North complains about writing centers being viewed as fix-it shops for skills and Grammar (which a capital G), arguing instead that writing center tutors can and should help students with higher order concerns. I don't want my writing center to be understood as a fix-it shop either, but I recognize the importance of supporting grammar and sentence level concerns because students without those skills will be penalized in courses, job searches, etc. Sometimes grammar issues are what a student needs the most help with. I recently overheard a successful session focused on comma splices. The tutor was animatedly talking about the "weak comma" versus the "mighty semicolon," a characterization to help explain why two independent clauses could not be separated with a comma alone. The session was actually with one of my own composition students, and while her comma usage was not magically fixed by working with this writing tutor, I did see a marked difference in her writing. This explanation generally "clicked" with her, and it was a concept that she needed the most help understanding. If the tutor had refused to focus on grammar, the student wouldn't have gotten the help she really needed. Furthermore, this grammatical concept extends beyond a single assignment. Since the tutor focused on explaining and teaching how to recognize and avoid comma splices, this student can use this knowledge on future assignments, thereby becoming a "better writer" to use North's term. This negotiation process between helping with an assignment versus the writing process and focusing on larger order concerns versus lower order ones is certainly one of the challenges of writing center work, but is also, I think, what makes it so exciting. This negotiation happens because writing centers prize student agency. Tutees get to have a say in how the session will unfold.
It is this commitment to student agency and the collaborative possibilities of a writing center conference that aligns me to Bruffee's (1984) support of a peer tutoring model. I find his suggestion that this model makes "learning a two-way street, since students' work tended to improve when they got help from peer tutors and tutors learned from the students they helped from the activity of tutoring itself" (p. 4), compelling. Yet, I also see Strang's (2006) point about why the peer tutoring model may not be best for all institutions. I have worked in a writing center that uses peer tutors and one that uses professional tutors, so I have seen benefits and challenges to both models; however, within the field there is little empirical evidence to support one or the other model. There are theoretical foundations and reasons of course, but to my knowledge, no one has specifically compared the sessions of peer and professional tutors. I'm interested in examining the sessions of peer and professional tutors themselves to begin to get at some answers to this debate. Evidence of the differences between peer and professional tutors, whether positive or negative, would be important not only for the field, but for me and other directors on a practical level who are considering how to structure and organize a center.
Regardless of the model used for tutoring, I believe that effective tutoring will be supported by feminist pedagogical ideas and theories. Lunsford and Ede (2011) claim, "Because they challenge institutional hierarchies and traditional ways of knowing and of producing knowledge, and because they work to enhance student agency, writing centers are also powerful sites in which to embody and explore both feminist and rhetorical theory and practice" (p. 12). I want to be part of the project of helping students gain power within their education, and see writing center work and my interest in the difference between peer and professional tutors, particularly in how student agency might differ between these two models, as coming from a direct result of my commitment to feminist pedagogy.
Recently, another theoretical frame that is beginning to shape my alignment within the field is disability studies. I have recently been involved with cases with students with disabilities involving questions of how they use the writing center, how they can be successful in their writing courses, and best practices for supporting them, both in the center and in their courses. Honestly, this is an area that I feel like I don't have adequate preparation for, but I also know that I need knowledge and theoretical background to be successful in my current position.  Dan Goodley (2011) suggests, "disabled people are treated as objects rather than as authors of their own lives; 'person fixing' rather than 'context changing' interventions are circulated" (p. 8). I want to support "context changing" interventions for students. Disability studies seems a natural extension of my interest in student agency and feminist pedagogy, and it will give me an important theoretical foundation to support students I see in my center every day.
In thinking through my alignment in the field, I am certainly theoretically aligned with student centered approaches; however, I find that my desire for evidence to support these approaches aligns me epistemologically with calls like Driscoll & Perdue (2012) and Liggett, Jordan & Price (2011) for more empirical methods being used in the field. As not just a scholar but an administrator, I want to be able to make evidence based decisions that are theoretically grounded to determine how to run my center.
References
Bruffee, K. (1984). Peer Tutoring and "the conversation of mankind."  In G. A Olsen (Ed.), Writing centers: Theory and administration (pp.3-15). Urbana, IL: National Council of Teachers of English.
Driscoll, D., & Perdue, S. (2012). Theory, Lore, and More: An Analysis of RAD Research in The Writing Center Journal, 1980-20091. Writing Center Journal, 32(2), 11-39.
Goodley, D. (2011). Disability studies. London: SAGE Publication Ltd.
Liggett, S., Jordan, K., & Price, S. (2011). Mapping Knowledge-Making in Writing Center Research: A Taxonomy of Methodologies. Writing Center Journal, 31(2), 50-88.
Lunsford, A. A. & Ede, L. (2011). Reflections on currents in writing center work. Writing Center Journal, 31(1), 11-24
North, S. (1984). The idea of a writing center. College English, 46(5), 433-446.
Strang, S. (2006). Staffing a writing center with professional tutors. In C. Murphy & B.L. Stay (Eds.), The writing center director's resource book. (pp. 291-299). Mahwah, NJ: Lawrence Erlbaum Associates.