I believe that a writing center should promote a culture of writing at an institution and promote the idea that all writers benefit from sharing, talking through, or getting help with their writing from others. However, I also believe that how an individual writing center accomplishes this broad goal will be unique and dependent on local context. In order to successfully lead a modern writing center, I believe an administrator must embrace flexibility, multiliteracy, and collaboration in ways that align with the needs of the institution.
A writing center administrator must have flexibility in vision. I believe an effective vision for a writing center is developed through a thorough understanding of local context because a vision that does not line up with the needs, affordances, and constraints of local context is a vision that is bound to fail. Thus I think it's important for a writing center administrator to have a thorough understanding of how the writing center currently fits into the ecosystem of the institution as well as considering how it could in the future. Any vision for the center should be deeply entrenched in this understanding. I have found this notion of ecology as a theory for understanding writing center work and administration as a productive one that produces a heuristic for considering the policies, procedures, initiatives and demands on a writing center that an administrator coordinates.
I also believe in promoting flexibility within the writing center itself regarding how we help students. While there need to be firm lines—no, hypothetical student, you cannot drop off your paper for us to edit—I also do not believe there is one correct way to tutor writing that works for every student. I advocate a mix of directive and non-directive tutoring strategies that are adaptive to how a student responds in a writing center session. I think it is important to engage tutors in frequent conversations in the so-called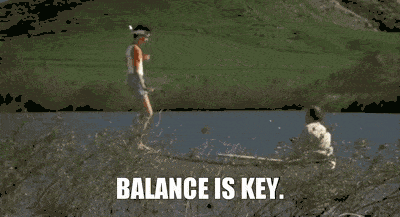 directive vs. non-directive debate, particularly in thinking about working with particular populations like ELL students and students with disabilities. I encourage tutors to engage in frequent reflection of their tutoring experiences and practices.
As an administrator I am also an advocate of broader conceptions of writing based in the idea of multiliteracy as defined by the New London Group. In our increasingly technological and connected world, communication frequently engages multiple modes including, written, oral, and visual communication simultaneously. Writing centers have both the opportunity, and I would argue, the responsibility, to support students in all these modes.  To best support students, I consider it vital for writing center administrators to take on a proactive role and have the writing center be a central hub for the promotion of multiliteracy skills across campus.
Finally, I know that a writing center administrator cannot be successful without a commitment to collaboration and outreach. To live up to the name of writing center, i.e. being central to promoting writing across campus, writing center administrators must facilitate relationships with professors and other support offices, as well as explicitly support initiatives that involve writing across the institution. Each institution will have a different set of opportunities for collaboration for the writing center, and it is the responsibility of a writing center administrator to seek those out and work to foster productive relationships across campus.
Ultimately, as a writing center administrator I seek to balance the best practices of the field with the needs and constraints of the institution I am serving. It's not always an easy balancing act, but it is one in which I am committed to continually engage. I believe in looking to the future and serving as a leader in promoting and supporting new understandings of writing. I also strive to cultivate relationships that can engage with many different kinds of writing occurring across the institution. Thus, while I do not subscribe to a specific, narrow vision of how a writing center should look and operate, I have a vision of writing center administration based around flexibility, multiliteracy, and collaboration that seeks to ground my administration of any specific writing center in a contextualized, future-facing, and outward-reaching framework.